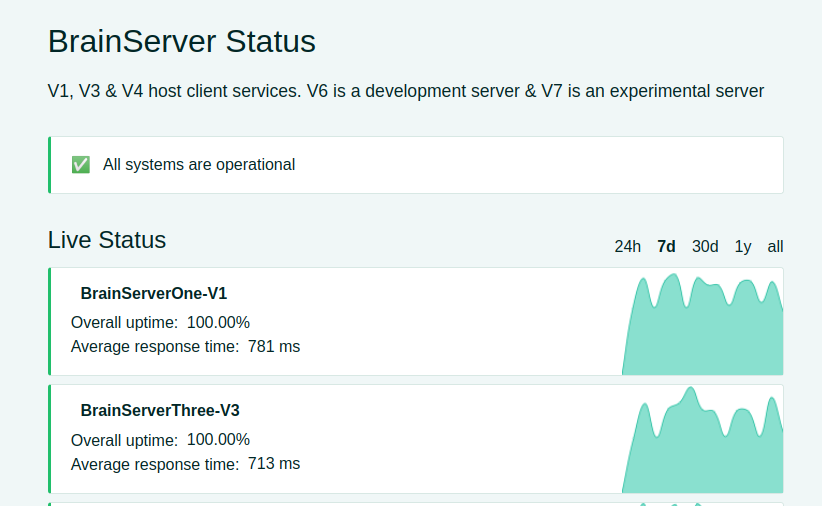 ---
We monitor our servers 24/7 in multiple ways in order to maximise our service reliability. The summary on our website pages comes from UpTimeRobot, a commercial monitoring service which alerts us to any unscheduled downtime.
Today we replaced our old status page with a visually more informative one based on the open source Upptime Github project. Our new status page is hosted on the Github servers and so independednt of any downtime on our own servers.
Hence if you can't see any of our hosted sites – you can discover if there is a fault at our end by bookmarking the status page. This will also give advanced warning of any planned maintenance and any updates on serviceability.