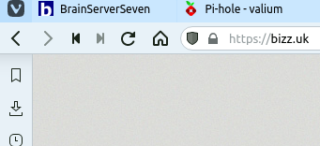 ---
Today marked the launch of Nominet's new domain space without the middle bit. We celebrated by registering bizz.uk. It is up and working and all went swimmingly well.
If you have a co.uk domain registered before 8am this morning and the org.uk or me.uk was not registered earlier than you have the rights, for the next five years, to register the plain .uk equivalent. You don't have to decide now but if you are going to refresh your website – it may be worth moving to the simpler format. This is particularly true if you trade internationally.
Go here to doublecheck you have rights to your .uk domainhttp://www.dotuklaunch.uk/im-existing-customer.
If you are a BIZZ customer and want to register or know more give us a call now.